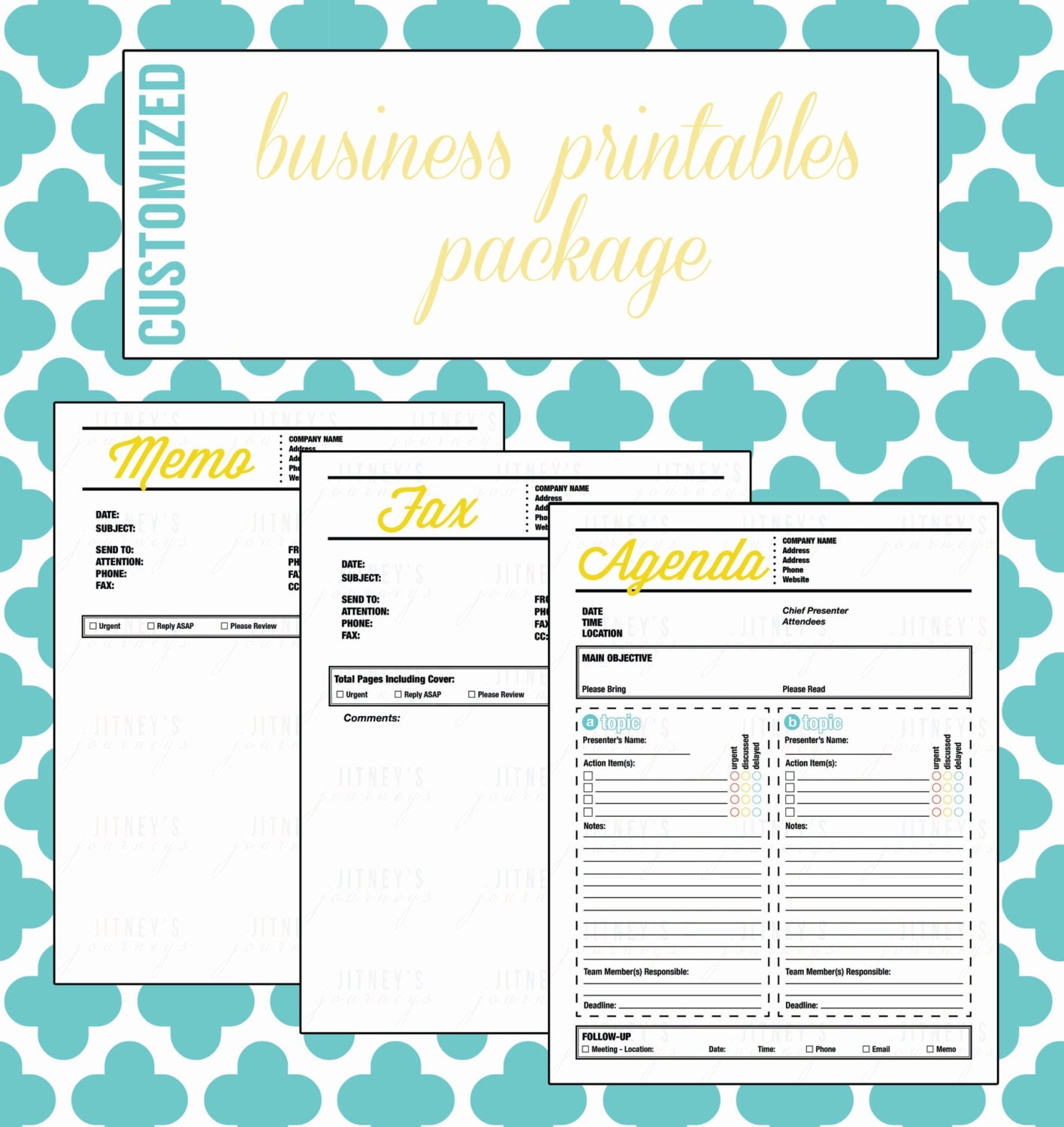 Conduct written documentation in the same manner of conducting business: with creativity and style.
This set includes a memo template, fax template and an agenda form.
Each document is customized for your company in the header section
[Company Name]
[Address]
[Address]
[Phone Number]
[Email]
Would you prefer a different color palette or to add your logo?
No problem.
Send us your preferences in the message box and we will alter the design to fit your business needs.
You can find this awesome bundle of printables
here
.
We are always looking for more ideas when designing our printables. This week we are asking YOU to help us come up with ideas so that we can better fit a certain area of expertise that may not be represented in the "printables" world. We will design a set of [up to 4] printables especially for you for free when you send us your profession and types of lists / forms needed to fit your specific needs.
For example, if you're a photographer, we will create a set of printables that includes a checklist of equipment to bring, client list form, checklist of photo ops, the day's agenda, etc.
You send the details, we'll create the design!
After we email you the PDF files, we will list similar designs in our Etsy shop for sale so that others can enjoy them too!